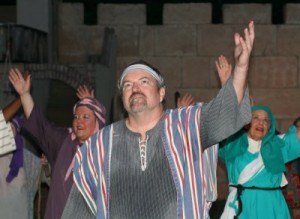 Click this link for the "The Witness" musical excerpt "
"The Witness" is a Christian musical drama of the life and ministry of Jesus Christ. See the gospel come to life as the Apostle Peter tells the story of the miraculous events he has witnessed regarding this amazing carpenter called Jesus. You will be uplifted to hear the greatest story ever told presented in a manner that brings the events to life before you.
The 2013 production of The Witness has been updated for with new songs, dramatic scenes, and all new musical arrangements. If you have seen it before, you have never seen it like this! Make your plans to visit The Witness in 2013.
The drama is performed in the Witness Amphitheater located at the scenic Panther Valley Ranch, 1960 Millcreek Road. Performances are Friday and Saturday nights at dusk through August 3.  They are closed during the rest of August and reopen again September 6 – October 26.
Website:  http://www.witnessproductions.com/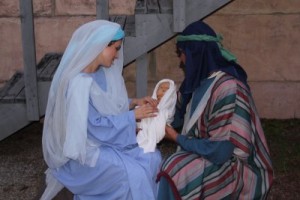 Click here for the "Lullaby" musical excerpt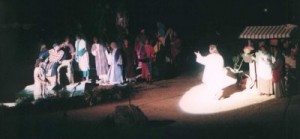 Click here for the "Behold the Lamb" musical excerpt
2014 Witness Tickets and Reservations
Admission: Adults $13.50  Seniors (55 and up) $12.50  Child (3-12) $7.00  Season Pass Adults $18.00; Seniors $17.00; Child $9.00  Call  501-623-9781 for group prices or reservations, or click this link: TICKETS to purchase your tickets online.
Show time is at Dusk, approximately 8:30 p.m. June – August and promptly at 8:00 p.m. during September and October. On most evenings there will be a pre-show beginning about 15 minutes before the scheduled time for the main show.